torts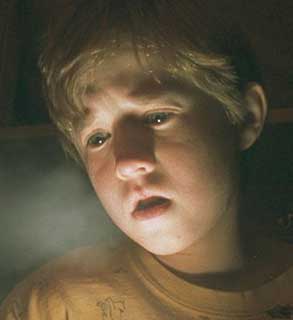 The Bar Exam is in two weeks (!) and this week I began to re-study torts. (For all you non-lawyers, a "tort" is a wrong for which the law provides a remedy). This was my best subject in law school, so I don't think I'll spend too much time on it. I don't know why, but torts come naturally to me. Which is why part of me can't help but feel that I was born to sue people. Sometimes I kind of feel like the sixth sense kid, only instead of seeing dead people, I see lawsuits waiting to happen.
Yes, I know a lot of people feel that America has become too litigious, and a lot of special interest groups have convinced many Americans that there is a lawsuit "epidemic" going on in the country right now—they ALWAYS use that word, "epidemic." All I can say to all those people perpetuating that lie is, wait until YOU get hit by a drunk driver, wait until YOUR mother slips on the unsalted Wal-Mart driveway, wait until YOUR kid child is sucked into your neighbor's pool's filtration system.
My dad always says, "Everybody hates lawyers, until they need one."
Submitted by ricklax on Wed, 07/16/2008 - 04:08
Last night I was getting lots of studying done (torts, commercial paper, secured transactions) at the Peninsula hotel. And then this baby showed up. Accompanied by parents, of course.
The baby cried for an hour straight, and I wish I were exaggerating.
So…what's society's stance on taking crying babies into fancy restaurants? Are we cool with it? Do we sympathize with the parents who have enough to worry about without trying to hunt down a trustworthy babysitter on a weeknight…or do we want (deserve?) some peace and quiet when we're paying to eat at a nice place? ($16 for lobster ravioli appetizer, which, I learned, contained four pieces of ravioli…COME on.)
Submitted by ricklax on Tue, 07/15/2008 - 06:35